Trying to troubleshoot noise or RFI can be hard, but being able to "see" signals with an SDR dongle, makes it a lot easier, and kinda cool.
I tried to pick up one of the new Ham Radio Satellites, FunCube-1 on 145.935Mhz. I saw a ton of noise and I couldnt hear the satellite. I decided to hunt down the noise source(s).
I found out that my 8 port ethernet switch was one source of noise. I swapped it our for a metal case model, instead of plastic, but no luck. I then unplugged all my cables and plugged them in one at a time. I already had 3 shielded cables on it, and those were fine. I then found 3 other cables that caused a lot of noise. These were un-shielded cables. I replaced 2 of them and it got a lot better. I have a long ~100′ cable that is un-shielded that goes into my garage for my radio servers that causes a big problem. I'll have to replace it soon.
Here is a pic of the noise from the ethernet cables. The bottom of the waterfall is with the switch on, and the top is with the switch off. You can see a lot of lines or signals disappear, by simply unplugging the switch.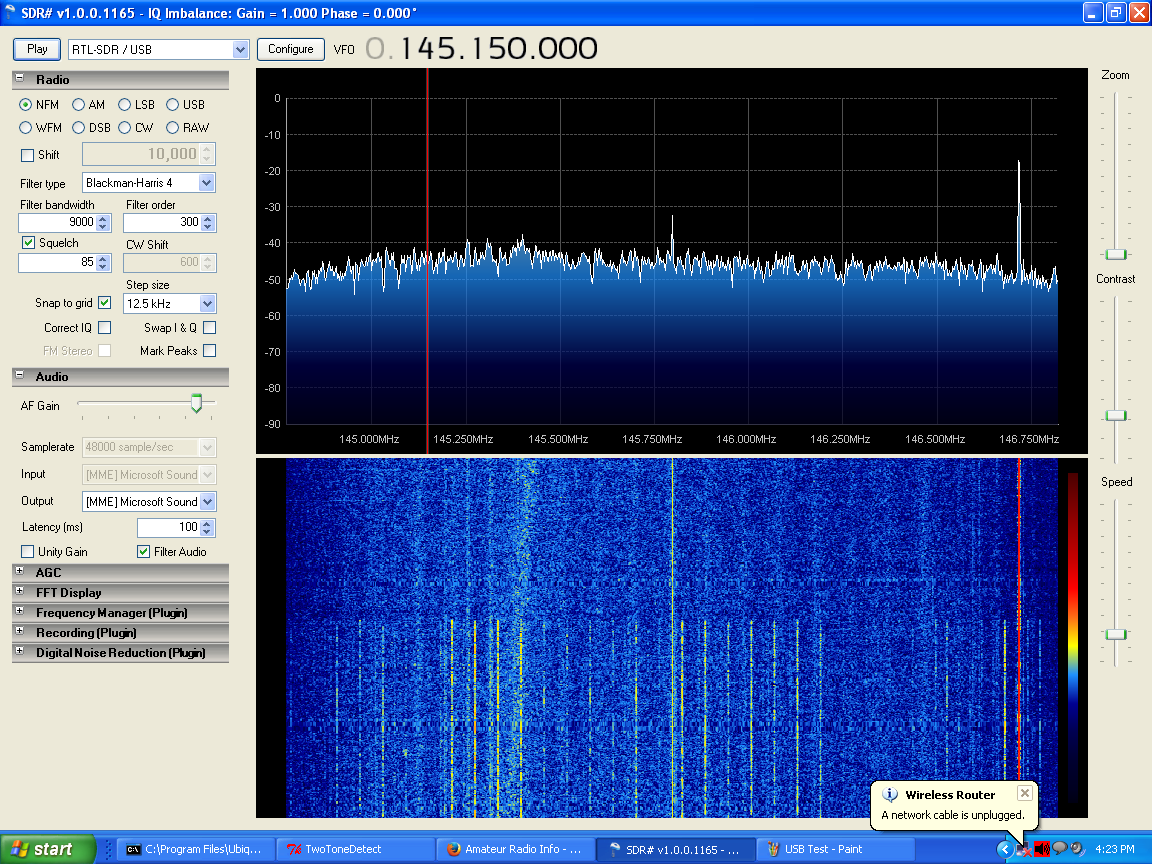 Here I tried to use 2 different USB ports.
The bottom of the waterfall shows my front USB port. The top shows the back. Maybe they dont use a shielded cable inside the PC, or it just pics up a lot of noise.